36″ Built-In Refrigerator
BBB36L2 & BBB36R2
Featuring commercial-style design and performance, our new Refrigeration line offers advanced food preservation capabilities, unique features for the discerning home chef and unmatched customization options.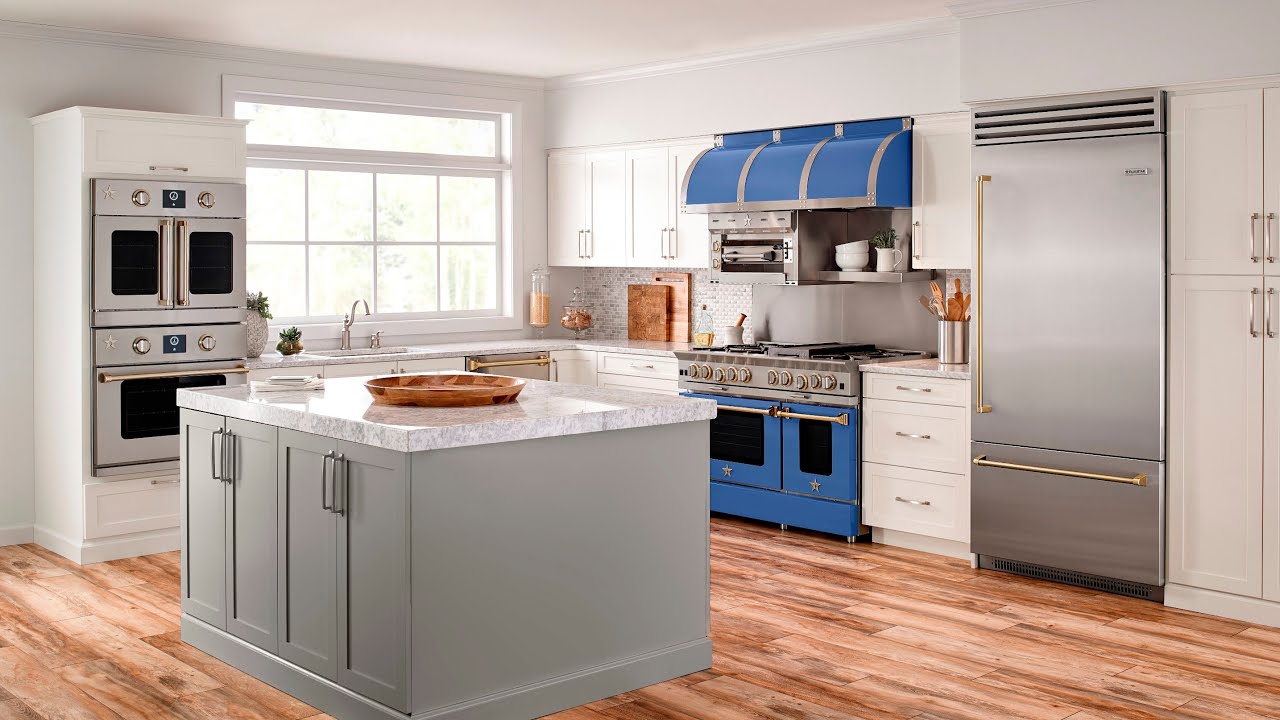 Dual compressors and evaporators for extended food preservation
304 grade stainless steel and glass interior
Extra-large capacity - 22.4 cu ft  (Refrigerator: 16.66 cu ft | Freezer: 5.73 cu ft)
Ramp-on LED lighting
Full extension tray that fits commercial size sheet pans
Extra-large, fully extending soft close drawers
Automatic ice maker with Max Ice option
Over-sized freezer that fits commercial size sheet pan
Precise OLED touch screen controls
Charcoal air filter neutralizes odors to keep air clean and fresh
Designed and manufactured by BlueStar in the USA
Extended lead times apply
Starting at $9,850
(UMRP*)
Refrigeration Customer Service: 877.427.3290
Cooking Configurations
Create a stovetop tailored to how you cook with custom burners, griddles, charbroilers and even French Tops.
Colors & Textures
Turn up the heat on discerning design with custom-color matching or select from more than 750 available colors and finishes.
Knobs & Trim
Add subtle details with pop-color knobs or trims in rich brass and copper for an understated-yet-personal look.
Door Styles
Optimize your results with French doors, drop downs, and right- or left-swinging designs for chef-friendly function.